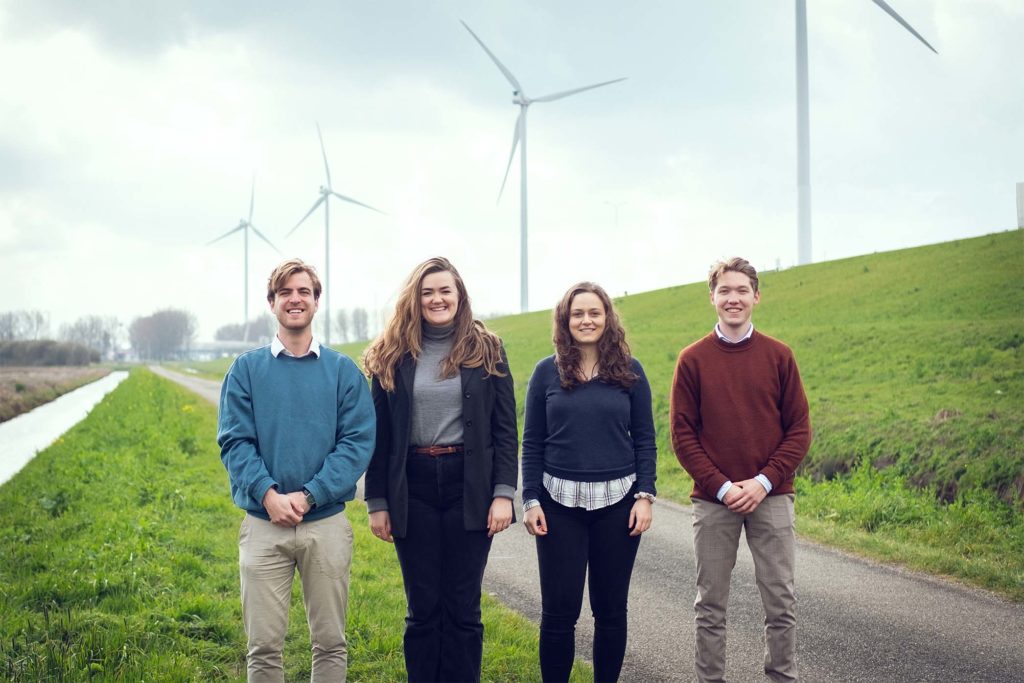 On February 23rd, the NRG study association installed a new board for the coming year, and we are very excited to share with you who we are. We are hoping to make 2021-2022 a great year!
Jeroen Wegh, Chair
I have grown up in Nijmegen, the Netherlands, after which I moved to Utrecht to study at University College Utrecht (UCU). This was an easy choice since I love studying a variety of academic fields such as earth sciences, energy, chemistry, history, Chinese, and interdisciplinary fields related to all of those. After UCU I started with the master Earth, Life & Climate at Utrecht University, which I subsequently combined with Energy Science. In my spare time I like doing sports, such as rowing and running, cooking up fancy dinners, and following politics. And of course I'm super excited to work with the wonderful new NRG board this coming year!
Reinier Derks, Treasurer
I grew up in the most beautiful area of the Netherlands: South-Limburg. Besides that, I lived in China between my 4th and 10th birth years. I studied at UCU previously where I did Physics. I like to spend most of my free time playing football or chilling with my house or my fraternity. I also love to play other sports and I spend too much time watching sports (mostly football). For some reason I also love playing and watching chess and poker, which is perfect now that I am NRG treasurer! In all seriousness, I joined NRG because I thoroughly enjoyed my previous board year and I am extremely excited to help out the board!
Emma Ström, Secretary
I'm born and bred Swedish, but have spent most of my adult life living abroad as I love to travel and immerse myself in a new place. Before coming to the Netherlands, I lived in the US, the UK and most recently Australia for 3 years but decided to move a few time zones closer to home for my Masters. I completed my Bachelor's in Chemistry focusing mainly on energy related topics, such as solar cell development and hydrogen, so joining the MSc Energy Science was an easy choice. When I'm not studying I like cooking and watching Taskmaster.
Linda Roth, Educational Commissioner
I'm from Stuttgart, Germany and was inspired during my volunteer year in South Africa. The work in environmental education and the fact that there was a drought with tight water restrictions motivated me to do my bachelor's degree in Environmental Science in Tübingen. Now that I've learned what's worth protecting, I'm happy to move to the solution side with this master. In particular, I am interested in the transformation of heating in private households and the large-scale integration of electromobility. In my free time I care for my growing indoor jungle, listen to true crime podcasts and follow my guilty pleasure Formula 1.
We would like to thank our sponsors and the Energy Science faculty as we hope to continue to strengthen our partnerships.
Finally, we would not be here if it weren't for the efforts of the previous boards, especially the 2021 Board. They faced a unique scenario with COVID-19 and were able to maintain good relationships between students, companies, and the university.