Utrecht Energy Day is a career event successfully organized by NRG study association for several years. It mainly targets Master students from the UU Energy Science program, but is also embraced by other programs e.g. Sustainable Development, Sustainable Business and Innovation and third year Bachelor students.
For the first time since UED started, the event will be hosted in the picturesque Academiegebouw in central Utrecht. Around 80 students have the opportunity to attend two workshops of different companies, work on and discuss a case study and round off the day with a career market borrel.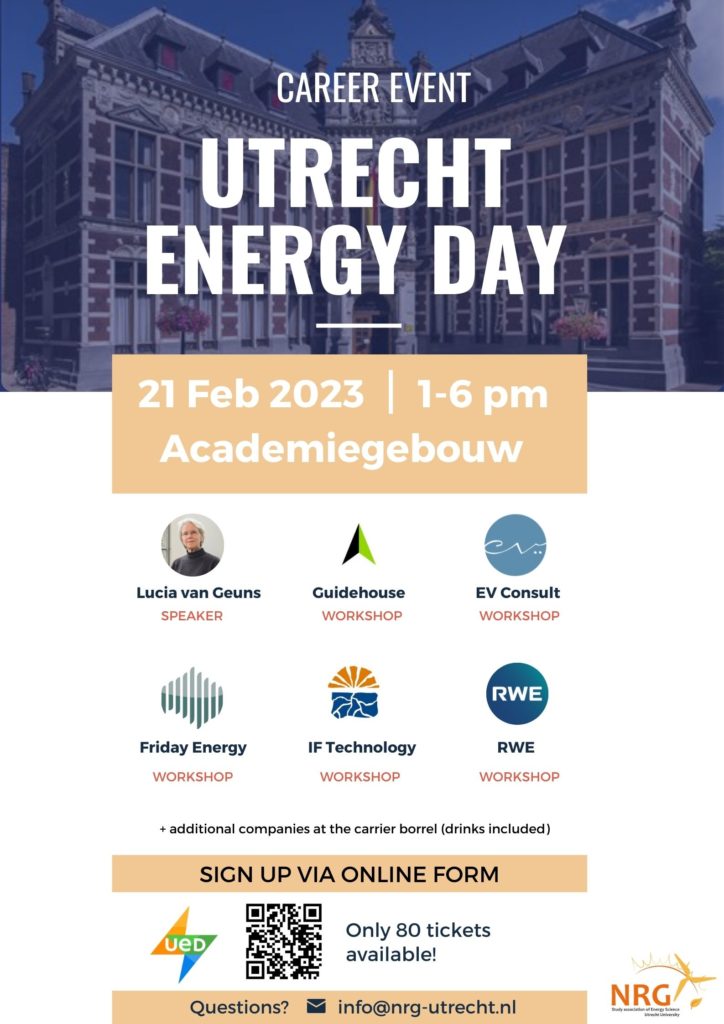 Reserve your spot and buy your ticket by scanning the QR code below. If you're on a mobile device please click this link.