The preparations for Utrecht Energy Day 2022 are well underway and we are thrilled to share this year's partner companies with you. Find the list below!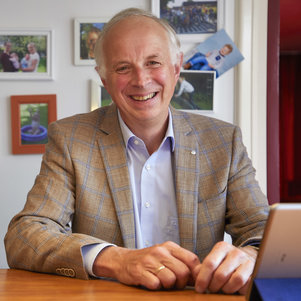 Prof. Dr. Kornelis Blok is professor of Energy Systems Analysis. He studied physics at Utrecht University and received a Ph.D. degree in 1991. In 1984 he was one of the founders of Ecofys, now part of Navigant. He is lead author for the Intergovernmental Panel on Climate Change (IPCC) and chairman of the Netherlands Energy Research Alliance (NERA).
Blok's lifelong research interest is the transition to 100% sustainable energy systems. Currently, the focus is on what can be achieved in the medium term (2030 – 2040) and how that transition can be accelerated.
Discussion Panel With Energy Science Alumni
& Key Speaker
Witteveen en Bos 
Witteveen en Bos is an engineering and consulting firm which strives to provide innovative solutions to improve the human environment all across the globe. With a network of 23 offices in 11 countries and 1400 engineers and consultants they are shaping the world with the UN sustainable development goals as an inspirational guideline.
Oceans of Energy
Oceans of Energy makes offshore floating solar systems to create abundant, clean and affordable energy. They believe that the future lies at sea. The floating solar systems they create generate clean energy and are independent of sea and wind conditions. In 2019 they installed the first offshore solar farm system in the world in the Dutch North Sea.
TKI Urban Energy
TKI Urban Energy is a Top Consortium for Knowledge and Innovation under the banner of Top Sector Energy. The Foundation is a network of businesses and knowledge institutions, with an executive committee and a programme office. The programme office coordinates the programme design, focuses on the use of innovation grants for public/private research, and supervises consortia in the setting up and implementation of innovation projects.


Tennet
Tennet is a leading European electricity transmission system operator with its main activities in the Netherlands and Germany. With over 23,900 kilometres of high-voltage connections they ensure a secure supply of electricity to 42 million end-users. Tennet is also one of the major European investors of grid connections across North Western Europe, which will enable the energy transition to cleaner electricity.
Sia Partners 
Sia Partners is a next generation management consulting firm, with over 2000 consultants in 36 countries. They are active in several sectors, with Energy, Resources & Utilities being one of them. There they advise R&D centres, investment funds, energy companies and grid operators on growth and transition strategies.


EV consult
EV consult is an independent electric mobility consultancy that provides companies and government bodies with optimal support in their transition to zero emission mobility. They have carried out a large number of international EV projects in countries including the United Kingdom, Germany, France, India, Israel and Morocco. They also serve as a bridge between market and research parties, connecting them within the context of a range of projects focusing on creating future-proof EV solutions.
Accenture
Accenture is a global professional services company that  provides a range of services and solutions in strategy, consulting, digital, technology, and operations. Combining deep experience and specialised skills across more than 40 industries and all business functions—underpinned by a worldwide delivery network—Accenture works at the intersection of business and technology to help clients improve performance and create sustainable value for stakeholders.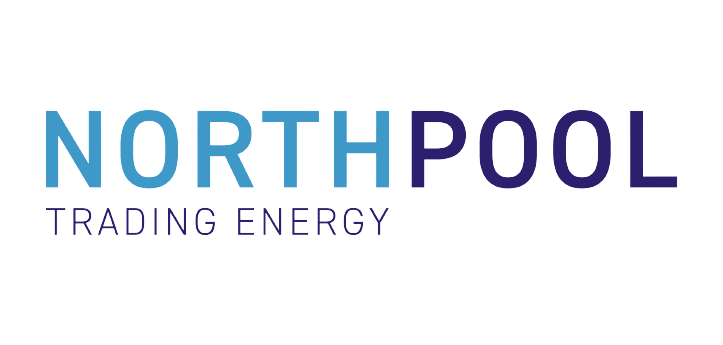 BayWa r.e.
BayWa r.e. is a leading global renewable energy developer, service provider, distributor and energy solutions provider, and is actively shaping the future of energy. BayWa r.e. delivers end-to-end project solutions, ongoing operations management and is an Independent Power Producer with an expanding energy trading business. Using our innovation, creativity and expertise, we have successfully brought over 4 GW of renewable energy online, while managing over 10 GW of assets. BayWa r.e. is working with businesses and organisations worldwide to provide tailored renewable solutions that reduce carbon footprints and drive down energy costs.
NorthPool 
Northpool is an energy trading company that trades energy resources to balance supply and demand on a market similar to the stock market. As a trading company they are continuously looking to make accurate predictions, using data driven methods. Their expertise lies in the trading of short term commodities, with significant experience in the gas and power trading sector.