Check out the vacancies below!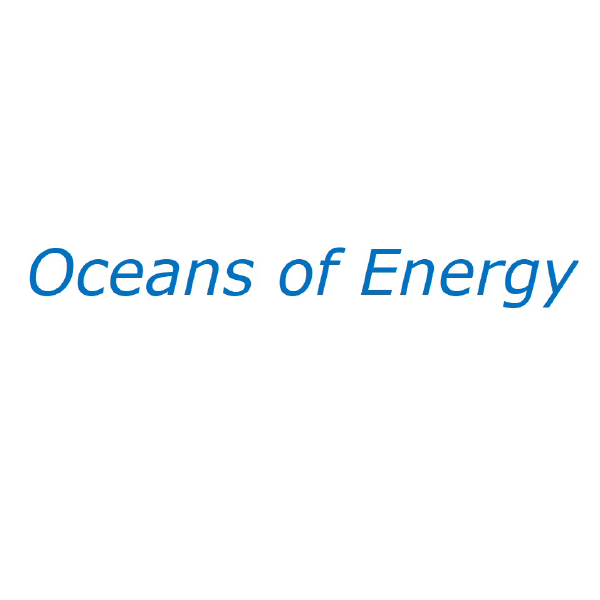 Intern – Energy System Transformation with Offshore Solar
We are currently looking for an intern to investigate potential installation sites for commercial projects for offshore floating solar worldwide. You will search for islands or other interesting locations around the world that could benefit from offshore solar power supply and assess the feasibility of starting a project at those sites. You will develop energy system model tools to assess potential, possibly together with (floating) wind and energy storage / power to gas. Further analysis concerns e.g. projections of solar irradiance and energy demand for the location.   

For more information click here.
Intern – Offshore Solar Integration in Wind Parks

We are currently looking for an intern to investigate the potential of integrating offshore floating solar in offshore wind parks in Europe. You will assess the existing parks and planned parks, as well as their area sizes, offshore wind capacities and grid connections. An additional scope can include exploring implementation in policies and regulations. Based on the information collected, you will report projections of available space and potential capacity of the integration of offshore floating solar in offshore wind infrastructure.  

For more information click here.

Traineeprogramma Toekomst
Met ons traineeprogramma Toekomstmakers maken wij werk van een leefwereld vol nieuwe energie. Want ruim 2,2 miljoen klanten rekenen op ons. Dag en nacht. Tegelijkertijd vraagt de overgang naar duurzame energiebronnen (ofwel, de energietransitie) om flinke aanpassingen van ons energiesysteem. Dus vernieuwende technieken, slimmer gebruik maken van de bestaande netten en datagedreven werken. Daarom zijn wij op zoek naar aanpakkers die een voortrekkersrol nemen, het verschil maken en mensen met elkaar in contact brengen. Help jij ons te versnellen én relevant te blijven? Dan ben jij één van onze Stedin Toekomstmakers.

Tijdens het tweejarige traineeprogramma krijg je een goed beeld van de energietransitie. Je ontdekt wat daar allemaal bij komt kijken én welke rol Stedin hierin pakt. Je werkt gedurende het traineeprogramma aan vier verschillende projecten, waarin je direct het verschil maakt voor Stedin en impact maakt op de energietransitie. Het belangrijkste? Jouw persoonlijke en professionele ontwikkeling. Natuurlijk word je hierin intensief begeleid. Je gaat aan de slag met een innovatief en uitdagend ontwikkelprogramma. Zo haal je het maximale uit jezelf. En geef je een vliegende start aan je carrière en ambities, waarin je jezelf en de wereld binnen en buiten Stedin verder ontdekt en ontwikkelt.
Bij Stedin is genoeg te doen. De opdrachten zijn ontzettend divers en kan je zelf kiezen op basis van jouw interesses of ontwikkelpunten. Voorbeelden van opdrachten zijn;
het analyseren van gasnetten om een strategisch inzicht te geven waar warmtenetten zullen ontstaan;

innovatieve oplossingen bedenken om klanten in congestiegebieden tóch aan te sluiten op het elektriciteitsnet;

het leiden van een project met een multidisciplinair team om een bijdrage te leveren aan de energietransitie/efficiënte bedrijfsvoering. Bijvoorbeeld een project waar je d.m.v. pilots onderhoudswerkzaamheden slimmer plant;

onderzoeken wanneer grote bedrijven overschakelen naar elektrisch transport en wat dit betekent voor de investeringen in ons elektriciteitsnet.
Directorate of Sustainable Technology and Outlook (STO) Intern
The STO directorate established a dedicated data working group composed of analysts and modellers to address the need to improve data management, sharing and comparison that underpin the modelling and analysis of the Energy Technology Perspectives publications and World Energy Outlook publications. 
Main Responsibilities
 As an integral part of the STO data working group work in an harmonious way with modellers, analysts and system engineers to assist with the following tasks:
Participate in the maintenance and development of the WEO/ETP databases
Contribute to the integration of new data sets into the existing data infrastructure including through the use of data science methods.
Participate in providing guidance to analysts on data preparation and interpretation for use in analysis and modelling.
Participate in the production of the WEO and ETP publications and data products, via the preparation of visuals and text.
As needed, deliver presentations on datasets and related tools.
Build tools in Power BI and Excel to support data checking and analysis
Build data pipelines to reduce the time that goes from raw data to business insight.
Extract, disseminate and communicate data internally and to the IEA website.
For full internship description and steps to apply please reach out the NRG board!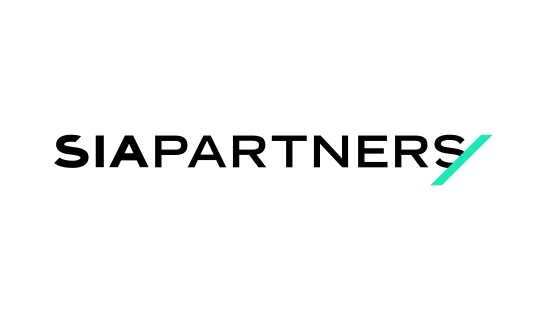 Data & Analytics Consultant
What are you going to do? 
As a Data & Analytics Consultant you will work together with our Data Scientists, Data Engineers and other consultants from Sia Partners Global, on various customer projects in multidisciplinary teams. You use your analytical mindset and data skills to solve complex business problems and deliver actionable insights. 
Responsibilities include:
– Work closely with Sia consultants on assignments with an analytical challenge
– Identify business issues by extracting, interpreting, and explaining insights from data
– Develop statistical and analysis methods to solve specific operational problems
– Ensure the deep insights generated from advanced analytics translate into business impact
– Presenting results and holding workshops with customers
What do you need? 
– Completed WO Master's degree in Statistics, Econometrics, Economics, Business Analytics or a related field of study.
– You have several years of experience in a similar position
– Good skills in Python and at least one other analytic language (e.g. R, SQL)
– Experience with data visualization and reporting (e.g. Tableau, Power BI) Knowledge of Machine Learning techniques or optimization is a strong plus
– Fluent in English and Dutch, both written and oral. Additional languages are a strong plus.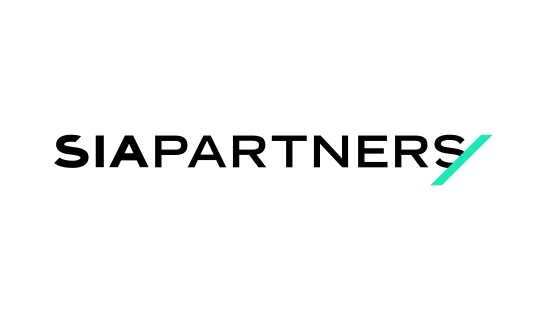 Junior Consultant Energy & Utilities
Job Description 
As a Junior Consultant you will work for one of our clients and you will be part of a team from day one. 
In a rapidly changing energy market, assignments and roles cannot be predicted. Examples of assignments we have carried out are: market (entry) studies, improving (operational) processes, data analysis assignments. Whatever the assignment, you will find that it is challenging, impactful and that your contribution matters.
Qualifications
– You have completed your Master's Degree. 
– Passion for energy!
– Some experience is more than welcome but not a must as a junior. If you have a few years experience, you will be scaled on a different level. 
– Fluent Dutch and English communication and presentation skills are mandatory. 
– You are able to process information, identify problems and trends, and solve complex problems. 
– You have an entrepreneurial mindset.

Junior Wind Project Developer
BayWa r.e. is a looking for a junior wind power project developer in Utrecht. In this role you will manage
onshore wind power projects from the very first contact with landowners all the way to construction
and operation and management, supported by your colleagues and the international team of Baywa r.e. If you are graduating this year, you can already start working flexibly to get to know the company and your position, then start working full time when you graduate. Do you want to build "your own" wind-
turbine? Then apply now!


Due to our dynamic growth, we are looking for a Junior Wind Developer at BayWa r.e.
We are looking for a recently graduated student or a student who will graduate this year. If you are still
studying and will be graduating this year, you can already work flexibly part-time during the last months
of your studies and get to know the company and your function, then start working full-time after you
graduate. BayWa r.e. places great value on personal development and sharing knowledge and skills; for
example, through courses to improve your project management skills. And all your colleagues are happy
to share their knowledge and experience with you. So, you will learn quickly and grow into the function.
About the job:
In this position, you will be working on the energy transition and will supervise your own projects from
the first discussions in the field to the realisation phase of the wind turbines. In addition to your
responsibility for the initiated wind farm, you will seek cooperation and innovation in order to create an energy landscape that fits the demand of your project environment. Supported by our international
organisation and colleagues, you will guide the projects through to completion and make a visible
contribution to making our country more sustainable.

What you will be doing: 
You will support the head of project development and your fellow developers with the following
activities:
– Identifying opportunities for potential wind projects and project collaborations
– Initiating and formalising collaborations with landowners and project partners
– Managing the development and permitting process of your projects to get to the "ready to build"
status
– Managing the operational relationship (including contractual obligations) with co-development
partners
– Managing the relationship with external stakeholders (e.g. local residents, municipalities, grid and
transmission operators, regional control bodies, landowners)
– Coordinating internal teams (e.g. legal and technical department) in setting up and developing
activities
– Manage the business case model and the financial calculations
– Delivering a licensed 'ready-to-build' project to your construction colleagues, then proudly watching
them build 'your' wind farm
What you bring: 
– Relevant study in the sustainable energy sector (HBO+/WO)
– Software skills for wind studies and GIS skills (WindPro, ArcGIS, CAD, …) are a plus
– Skills with Microsoft tools (Excel, Word, Powerpoint, MS Project)
– Excellent team coordination skills and a technical and digital mentality
– Exceptional to-the-point communication skills
– High level Dutch and English
To apply please contact: Monty Schebesta monty.schebesta@baywa-re.com